Song Sparrow Farm is a No-Till farm: instead of tillage, we use methods that protect and regenerate the soil.  This translates into vibrant plants and nutrient-dense food.  We grow intensively as opposed to extensively: on a human-powered scale, we can hone in on growing quality vegetables for our customers.  Vegetables that have the best flavor, the best shelf life, and reflect the care that went into growing them.
Is your produce organic?  While not certified organic, we don't use toxic chemicals that might get into your food or disrupt the farm ecosystem.  We go above and beyond the organic certification by using No-Till methods to regenerate the soil and protect biological diversity.
Where can I find Song Sparrow Farm produce?  We sell at River Valley Co-op, State Street Fruit Store, Cooper's Corner, Bread Euphoria, Oliver's Farmstand, and we offer farm share membership for weekly vegetable pickups at the farm.  Look for the Song Sparrow Farm logo on our signature salad mix.
Where are you located?  Song Sparrow Farm is at 140 Meadow Street in Florence, right next to the Florence Community Garden and our farm neighbors at Sawmill Herb Farm.  Stop by and say hi!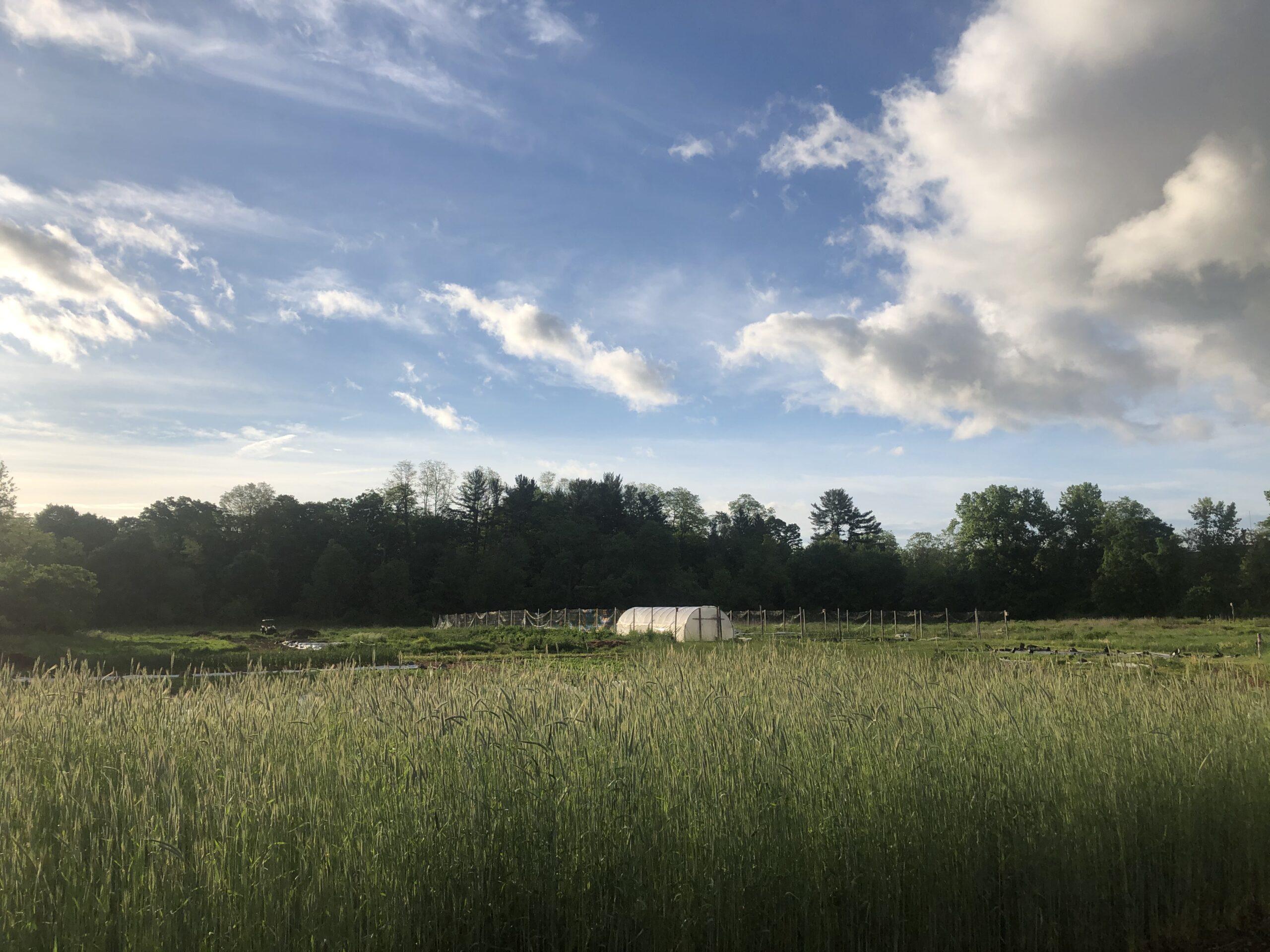 Land Acknowledgement and History
Song Sparrow Farm is located on Nonotuck land, along the Cappawonganick River, now called the Mill.  This land was respected, cultivated, tended to, and inhabited by the Nonotuck for literally thousands of years before the first white people set foot on this continent.
In the mid 1800's an abolitionist community called the Northampton Association of Education and Industry settled on this land.  Dedicated to abolition and sharing profits from their enterprises in the mill buildings and from growing sugar beets in the fields, this community reared and hosted the likes of Sojourner Truth, David Ruggles, and Frederick Douglass until their dissolution in 1846.
Diego Irizarry-Gerould – Owner
I started farming at Red Fire Farm in 2014 and was hooked.  I've worked at many farms since then, including a sugaring operation, a berry farm, and other vegetable farms.  In 2017 I took an AmeriCorps position running the Giving Garden for Grow Food Northampton, which showed me all that was possible on 1/4 acre of vegetables.  Then, I leased land at Valley View Farm in Haydenville and started my farm-running career!
In 2019, I moved the farm to its current location in Florence, and now I'm leasing from my former team in Grow Food Northampton.
I'm passionate about and fascinated by all things farming — from No-Till soil biology, to how plants grow, to making relationships with the people who buy Song Sparrow Farm's vegetables.  I've even learned to enjoy the business side.  I like dirt, tomatoes, birds, and cats to name a few things.  My current food obsession is celery.
Asher Lyon – Assistant Grower
I'm a first generation farmer from the suburbs of Boston that got the farming bug while living on a kibbutz in Israel. I graduated from UMass Amherst in 2016 with a degree in Hospitality Management and a certificate in Sustainable Food and Farming. I was a student at The Farm School in 2017, and have been farming full time since graduating. Throughout my career I've worked on big and small farms throughout New England, and am grateful for the experiences and mentorship along the way. I received my Permaculture Design Certification in the winter of 2021, and used the land at Song Sparrow Farm for my final design project.
I'm a big fan of the no-till market garden movement, because it allows us growers to focus on soil health and the quality of produce. I chose to be a farmer for the early mornings, beautiful sunsets, and the joys of growing food for the community. If you see me out in the field feel free to come say hi and ask questions, because I'm a believer that farming is a process best shared with others.
I live here in Florence, MA, and enjoy exploring the beauty of the Pioneer Valley by bike. On weekends you can find me swimming in the Mill River at all months of the year, walking trails, or chasing down big swells on my surfboard. My current food obsession is the storage carrot.